By Leslie Alwiel
Hurricane Matthew dealt quite a blow to the southeastern United States.  Our beloved Bonaventure Cemetery was not spared.  Lee Maltenfort, Chair, of the Bonaventure Historical Society recently toured the cemetery along with the Director of Cemeteries and reported on the damage.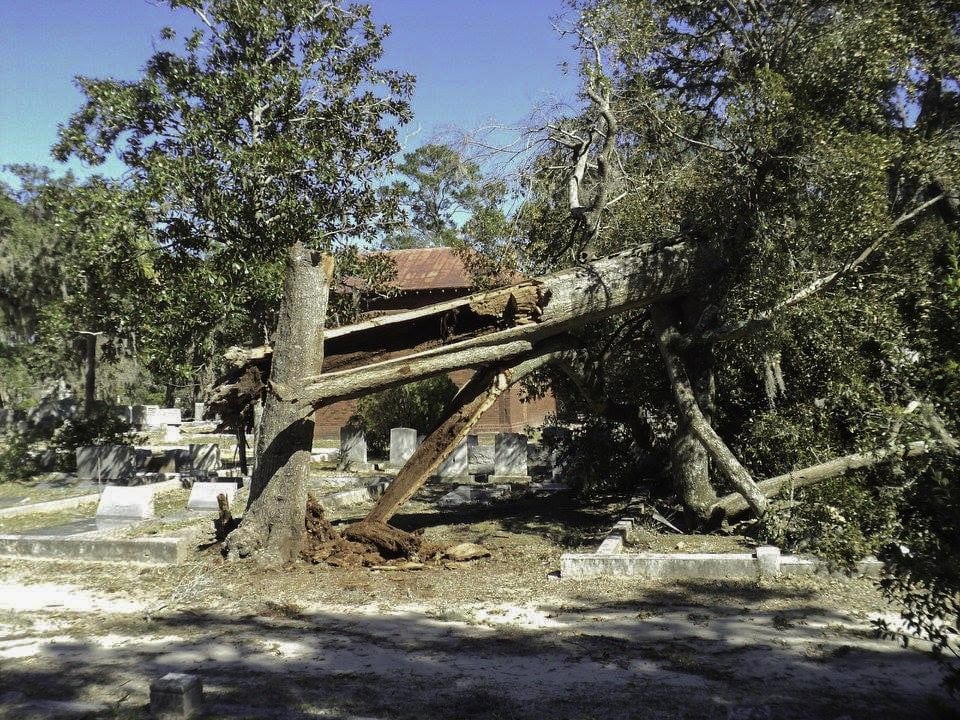 photo credit: Lee Maltenfort
According to Mr. Maltenfort, "There are over 80 trees, most in Sections A through K (The Historic Section), with large branches separated from the trunk but still connected to the host tree and could possibly separate and fall. They are considered hazardous and access to the cemetery by the public is restricted until those branches are brought down by licensed contractors."
Mr. Maltenfort also noted that most of the downed trees were cedar and not the live oaks Bonaventure is best known for.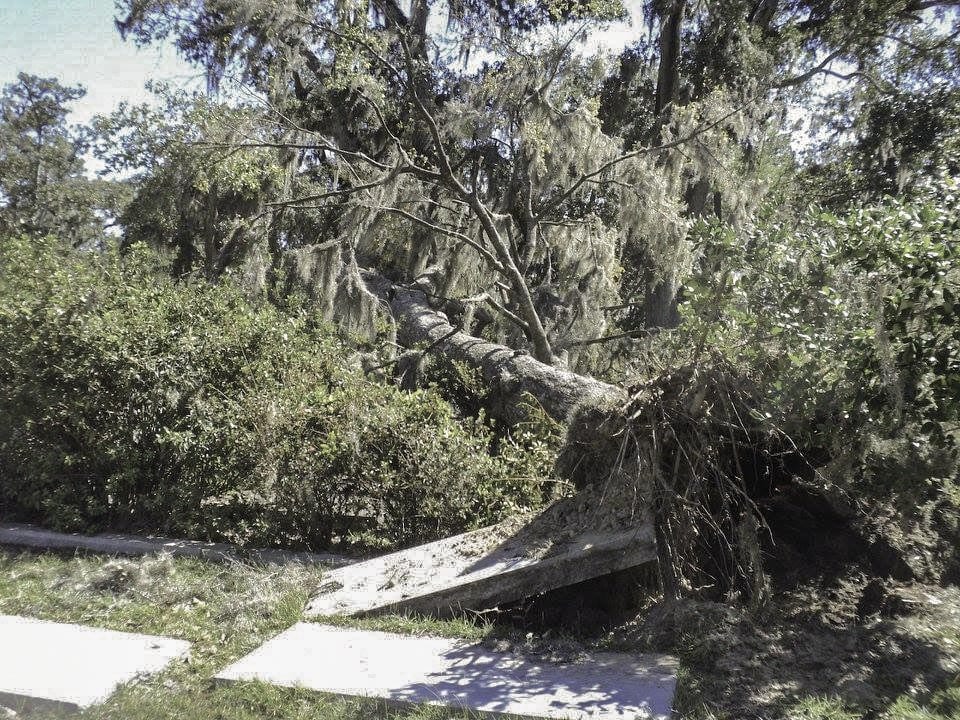 photo credit: Lee Maltenfort
As of today, the cemetery will remain closed until further notice.  We will keep you apprised of updates as they occur.
The current status of other City of Savannah Cemeteries:
Colonial Park Cemetery – Open to public see note below*
Greenwich Cemetery – Open beginning 8 AM Wednesday, October 19th
Bonaventure – Closed until further notice
Laurel Grove North – Closed until further notice
Laurel Grove South – Closed until further notice
*Visitors to Colonial Park Cemetery are to avoid any areas cordoned off. These areas are considered unsafe and therefore remain off limits to the public.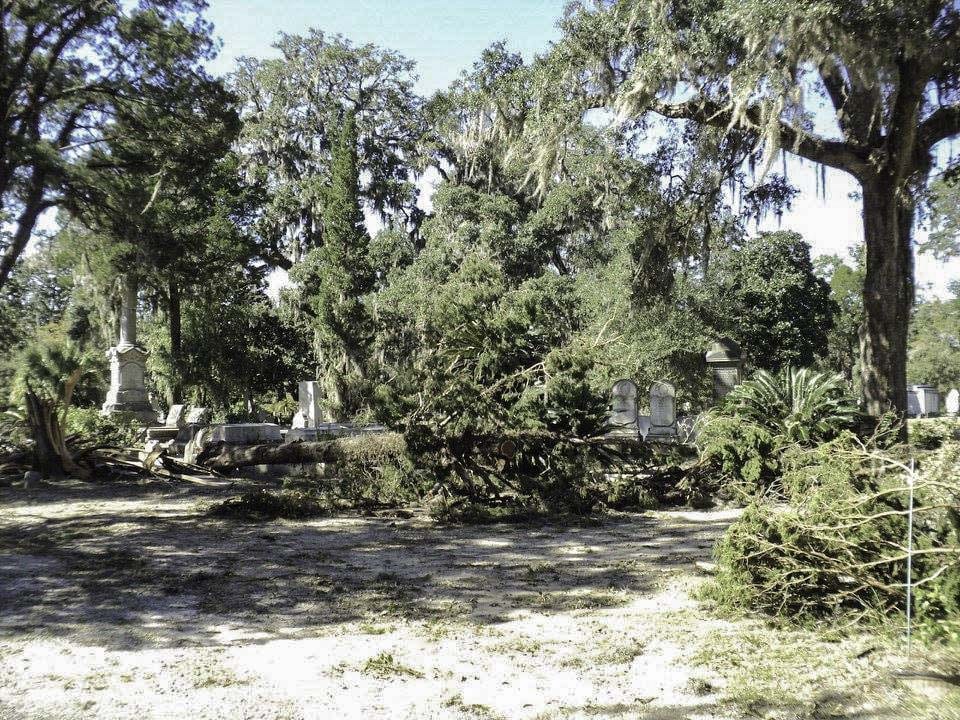 photo credit: Lee Malenfort
What Can You Do to Help?
We will be planning fundraising activities soon to help with the extensive restoration expected, for now you can download a copy of our mobile guide  directly from Apple iTunes or Google Play.  Proceeds will be used to fund restoration efforts.
Follow Us on Social Media for Bonaventure Updates:
Twitter: BonaventureHS
Facebook: Bonaventure Historical Society, Inc.
Instagram: Bonaventure Historical Society
Website: Bonaventure Historical Society