by Leslie Alwiel
Several folks have come into the Bonaventure Cemetery over the last few months asking where to find the Grim Reaper statue.  While they may have expected a bit of a hunt, they weren't expecting to make a trip to Germany!
The Grim Reaper Statue is in Melatan Cemetery in Cologne, Germany and was sculpted by August Schmiemann.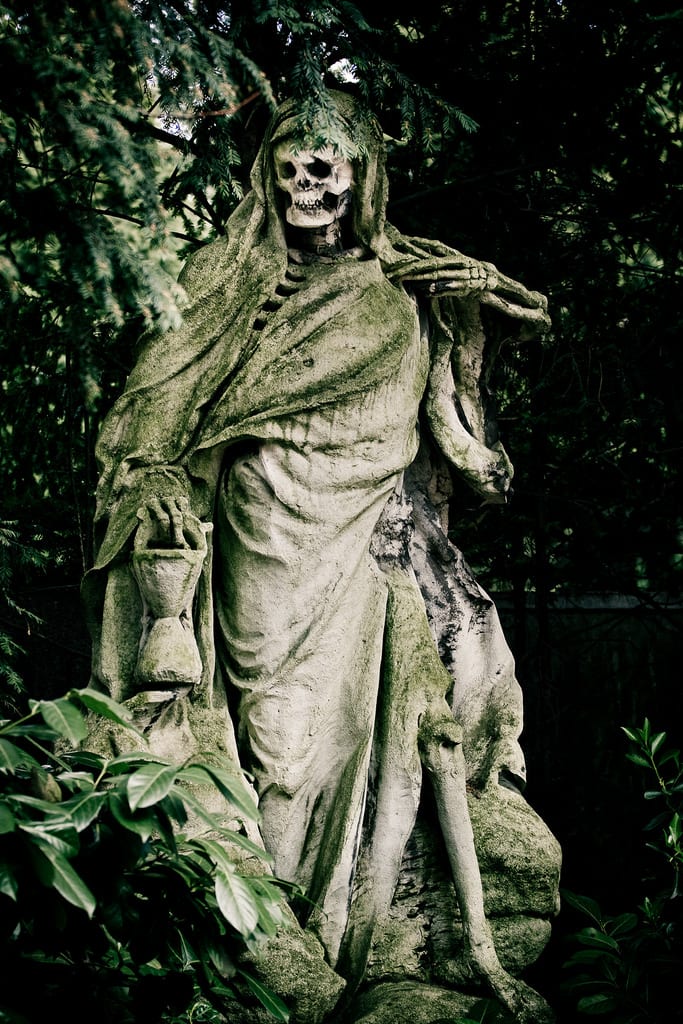 Photo by Thomas Roth  Flickr
After a little digging I may have found the root cause. It looks like a photo of the Grim Reaper was used in a blog by Tom the Traveller in a post written about Bonaventure Cemetery.
This was followed by a Pin at Pinterest with the wrong location, which has been Re-Pinned multiple times.
So while we have lots of amazing statues, this isn't one of them. Stop by and see us sometime, we are a must add to any Savannah, Georgia trip.
How to learn more about Bonaventure
Additional information on how you can help with our preservation efforts or join our fair society can be found on our website listed below. You can also find information regarding tours and other topics at our site or across our social media presence. So give us a follow!
Details on our Mobile Guide can be found
here
.
Website: Bonaventure Historical Society 
Twitter: BonaventureHS
Facebook: Bonaventure Historical Society, Inc.
Instagram: Bonaventure Historical Society